Your Experienced Professional Twenty years and counting!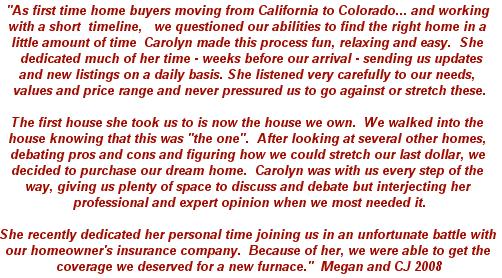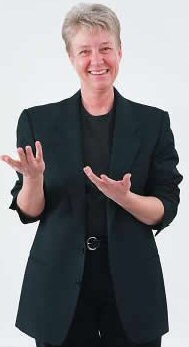 I love Colorado Springs! I have lived here since 1979. I was a transplant, having moved from the Central Valley of California. I immediately fell in love with our beautiful city. I have been selling Real Estate in Colorado Springs since 1989. That gives me 20 years of experience with Colorado Springs neighborhoods, developments and developers. I have worked with many unique families and their specific needs and concerns. I can help you find the perfect house.
My mission has always been to serve my clients. I have always felt that my main purpose was to get people from point A to point B with the least turmoil or drama. I understand that buying or selling a home can be stressful. My intention is to make the path as smooth as we can. I will handle all the details in the transaction. Your job is to fall in love with your new home and enjoy the experience.
I have always felt that people make good decisions if they know all their options. I intend to lay out all your options before you, so there are no surprises along the way. Every family and every situation is unique. You will make the right choices for you and your family. Buying or selling a home is a very personal decision. Only you know what is best for you. I promise to always put you first in the transaction.


SUMMER IS HEATING UP AND HOUSES ARE MOVING AGAIN. WHAT ARE YOU WAITING FOR?